ResiDesk Surveys
Avoid surprises and identify investment opportunities by keeping your finger on the pulse of your communities
Keep Your Finger on the pulse
Standalone survey tools are costly and response rates are low, so you're not really getting the whole picture.
Our text surveys get more than 3x the average response rate and allows you to ask any question and get intelligent sentiment analysis in minutes.
The best part? It's totally included with your ResiDesk solution's already low cost.
A better, mobile survey experience
Fast to deploy and get answers to your burning questions
Find out what your residents need to stay, or what prospective tenants will pay for!
Higher response rate - More than 3x the average response rate
Flexible - Ask any questions you like, quickly and easily
Deploy in minutes - Get answers from your tenants right away
Aggregate responses - View a summary of results and intelligent sentiment analysis
Drill Down - Dig into the detail to understand specific responses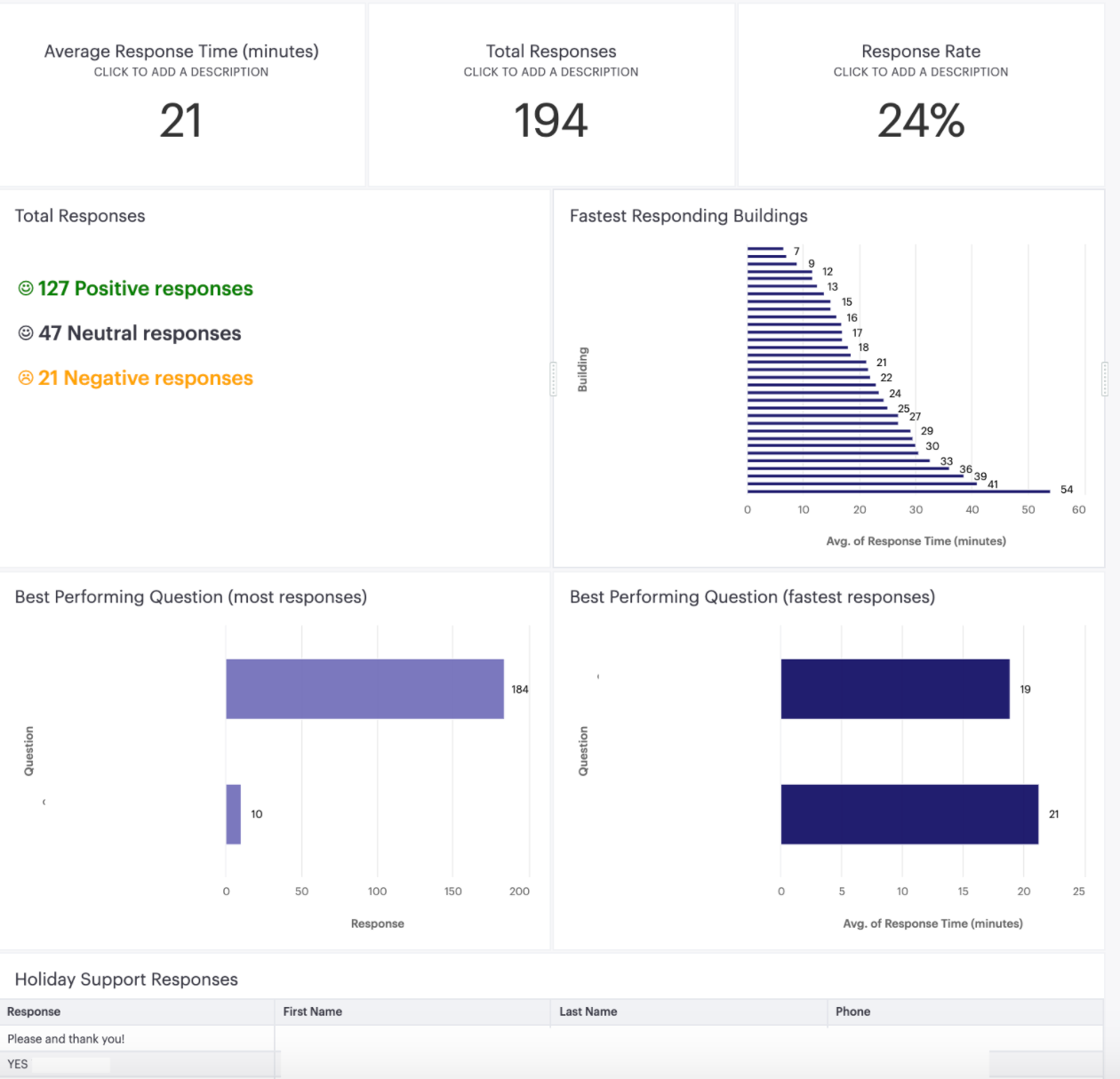 Within 7 days of using ResiDesk, we found out that our wi-fi was creating a churn risk. We originally wanted to know what activities they wanted. Thanks, ResiDesk!
Try A Sample survey
Want to check out a sample text survey? Let us text you one just as a resident would receive it.